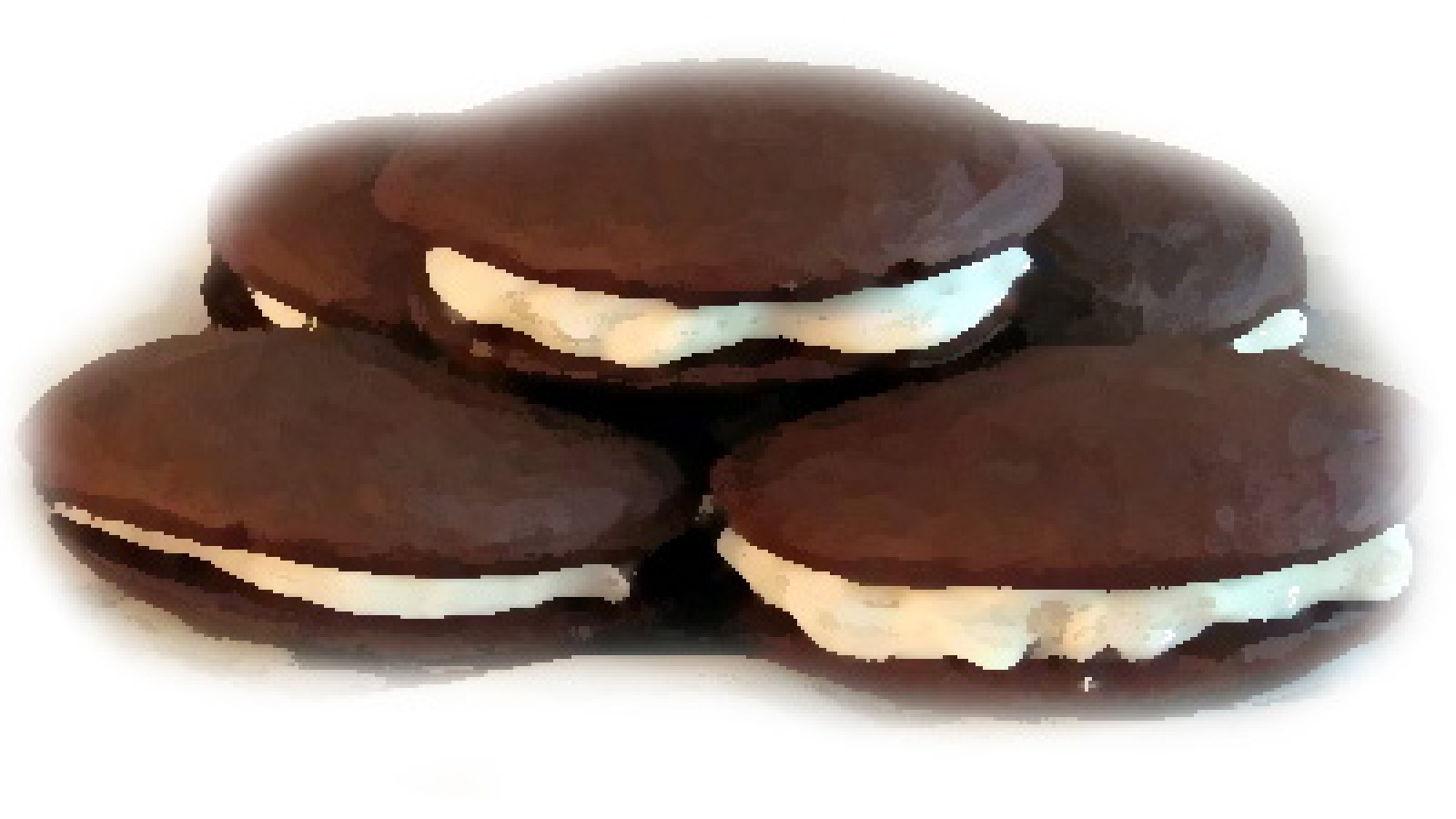 Whoopie Pies are a most loved traditional Amish treat. Made like a sandwich with two generously sized soft cake-like chocolate cookies and a fluffy vanilla cream filling they are the ultimate nostalgic comfort food. Legend has it that Whoopie Pies had their humble beginnings in Pennsylvania where Amish women would bake them and pack them in lunchboxes. Supposedly, Amish children and farmers would yell, "Whoopie!" upon discovering one of these treats in their lunch.
You can bake up a batch yourself using this traditional Amish recipe... you might even hear your family shouting, "Whoopie!"
Chocolate Whoopie Pie Ingredients:
2 cups all-purpose flour
1 teaspoons baking soda
1/2 cup Dutch-process cocoa powder
1/2 teaspoon salt
1/2 cup thick sour milk or buttermilk
1/2 cup hot water
1 tsp vanilla
1 cup sugar
1/2 cup shortening
1 egg
In a bowl combine flour, baking soda, cocoa and salt; set aside.
In a separate bowl combine buttermilk, hot water and vanilla; set aside
In a large mixing bowl cream together the sugar and shortening for about 2 to 4 minutes or until light and fluffy. Add egg and beat until well combined. Alternately mix in flour mixture and buttermilk mixture in batches; occasionally scrapping down side of bowl and beating until smoot.
Spoon 1/4 cup mounds of batter about 2 inches apart onto large buttered baking sheets. Bake in 350º preheated oven for 11 to 13 minutes or until top of cookies are puffed and spring back when lightly touched. Remove from the cookie sheets and cool on a wire rack or white paper towels.
Filling Ingredients:
1/2 cup shortening (can substitute butter for half of the shortening)
1 cup confectionary sugar
1 teaspoon vanilla
1 cup marshmallow creme
1 to 2 teaspoons of milk (as needed)
Blend all ingredients together with 1 teaspoon milk until fluffy and creamy. Add another teaspoon of milk if needed. Spoon a generous dollop of filling on half of the cooled cookies (on flat side). Place another cookie on top of each to make a sandwich. Wrap individually with plastic wrap. Can be frozen.