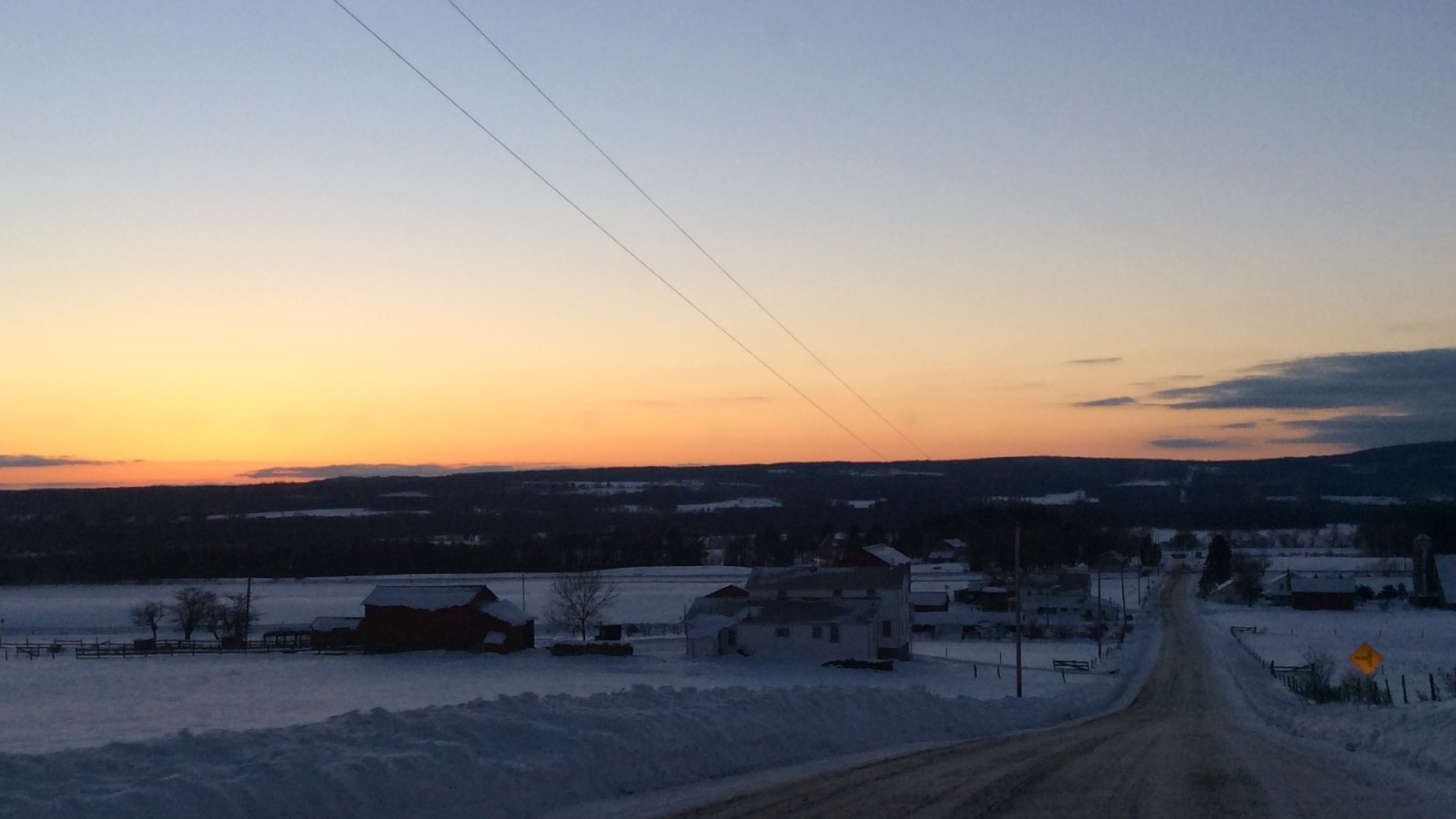 Amish Country in the Winter Time? Yes it is possible, but please note the roads may be very tricky for inexperienced drivers.  The plows do make a passing on the back roads, but perhaps only once or twice a day. 
The Countryside is beautiful in the winter, with hills and valleys full of white pristine snow.  You will see scenic views that can spread out over miles. Tips if you do decide to venture out in the wintertime are:
-Travel during the day.....There are no street lights and again Amish in our area do not use electricity.
-Take Safety Items with you.....blankets, rock salt, shovel, full tank of gas, etc.
- Stick to main roads first......Rt. 62 is pretty clear most times and has many shops alongside the road. Rt. 241 is alright, and Seager Hill Rd. can be passable with caution.
Please note, during the winter months, Amish shops can close as early as 4:00pm (it get darks as soon as 4:45pm!) If you get out there and the roads are looking too scary for you to dare....try stopping by Amish Collections in Gowanda, NY or Valley View Cheese Company in Leon, NY - not so far off the beaten path and offer Amish made goods!