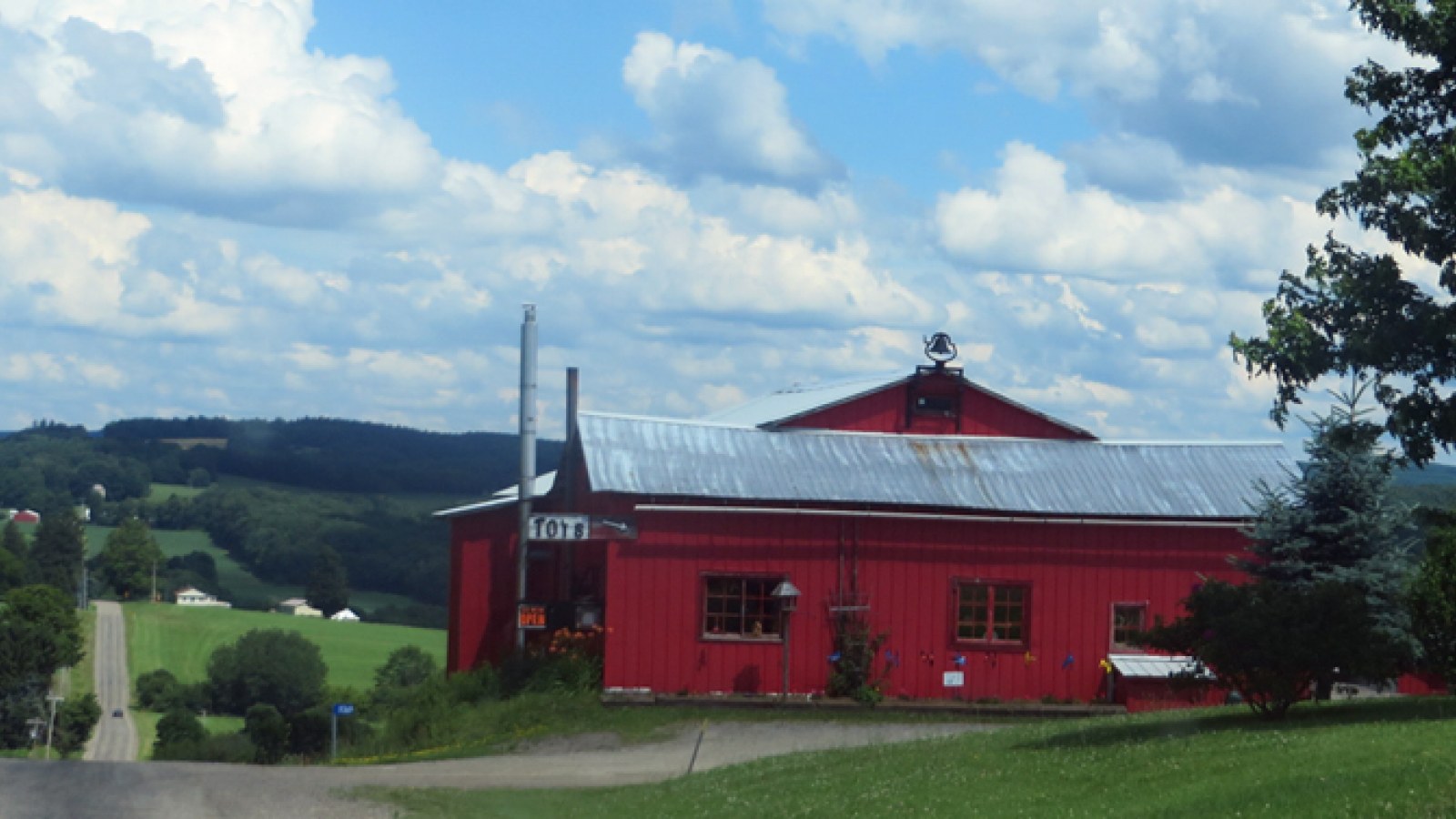 Take a scenic drive through the rural countryside of Western Cattaraugus County to follow hand-painted signs down the side roads along the NY Amish Trail.  Visit the Amish businesses where you can purchase a wide variety of goods, each made with incomparable hand craftsmanship.  In summer, the roadside stands come alive with fruits of the spring gardening.  Jams, Jellies, colorful handcrafted rugs and quilts, woven baskets, handmade furniture, fun wooden toys and yummy goat milk fudge can all be found.  Catch some of the fresh country air and sun as you visit with the shop owners and make your way using the Map available in the brochure.  Plan your route ahead of time or simply go where the summer wind takes you.  Call 1-800-331-0543 for the map and brochure. Or order online. 
While you're in the area, make stops at an Alpaca Farm like Cardinal Acres Alpacas, Mager Mountain Alpacas or Simply Natural Alpaca Gift Shop to experience these lovely animals who are playful and friendly. Grab a bite to eat at Racer's Family Restaurant for a Footlong and Curly Fries or enjoy a Vegan dish at the Mustardseed Restaurant. Explore the Seneca Nation culture at the Seneca-Iroquois National Museum in Salamanca. Shop at some of the "English" businesses on the Trail like Mystic Hill Olde Barn, Randolph Retail Company or the Artists of the East Otto Country Associates.  Pick up the motorcycle of your dreams at Gowanda Harley-Davidson and see Amish country from a fresh perspective.
Please remember to respect their privacy and personal property, and don't photograph them, as it is against their beliefs. As you tour the enchanted countryside, drive cautiously and watch for black, slow-moving, horse-drawn buggies.