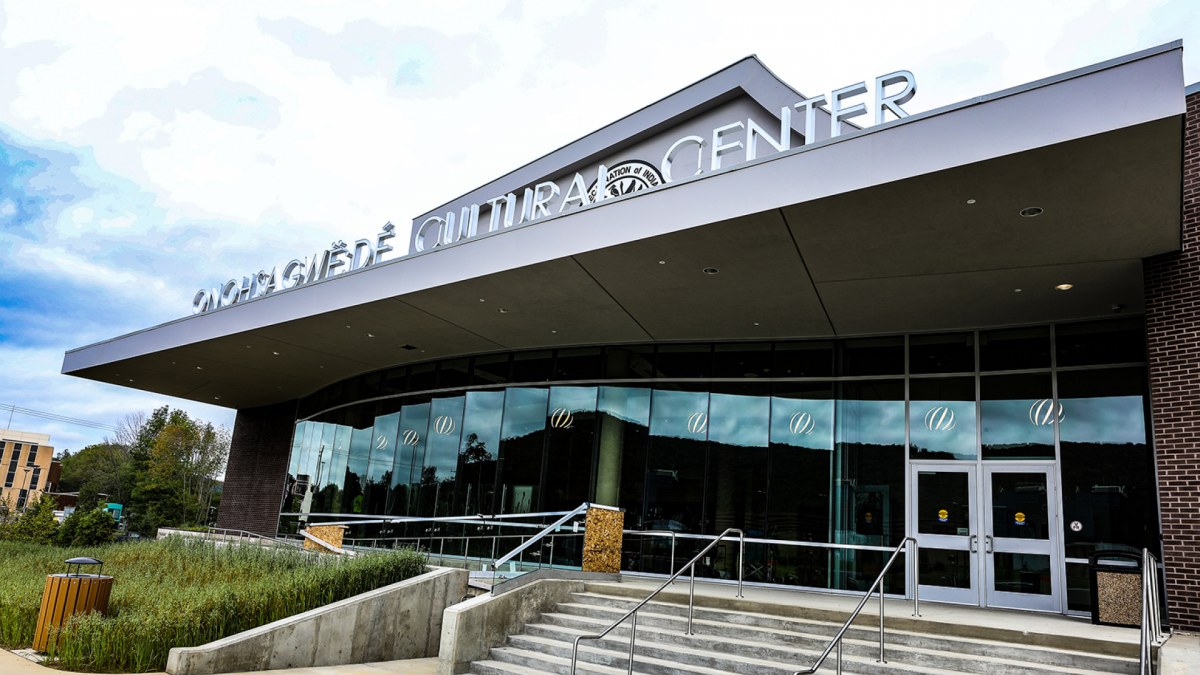 The Museum is now housed within the Onöhsagwë:de' Cultural Center and has permanent exhibits which include the clan animal display, the partially reconstructed Longhouse and a rebuilt log cabin. Iroquois traditional materials, (baskets, corn husk items, beadwork, silverwork, etc.) prehistoric artifacts, and modern Iroquois Art are also on display. Special exhibits rotate, with the Kinzua Dam exhibit still displayed.  The Kinzua Dam Exhibit displays the results of the construction of a Flood Control Project by the U.S. Army Corps of Engineers in the 1960's.  The Allegany Seneca's lost over 10,000 acres of their homeland; leaving scars in the land and culture that persist to the present.
A "Living Artists" series is held throughout the year, wherein Iroquois artists demonstrate and sell their traditional art of craft.
The Museum Gift Shop offers a wide variety of educational materials on the Iroquois nations, as well as an assortment of traditional, hand-made crafts.
Address
82 West Hetzel Street
Salamanca, NY 14779
United States