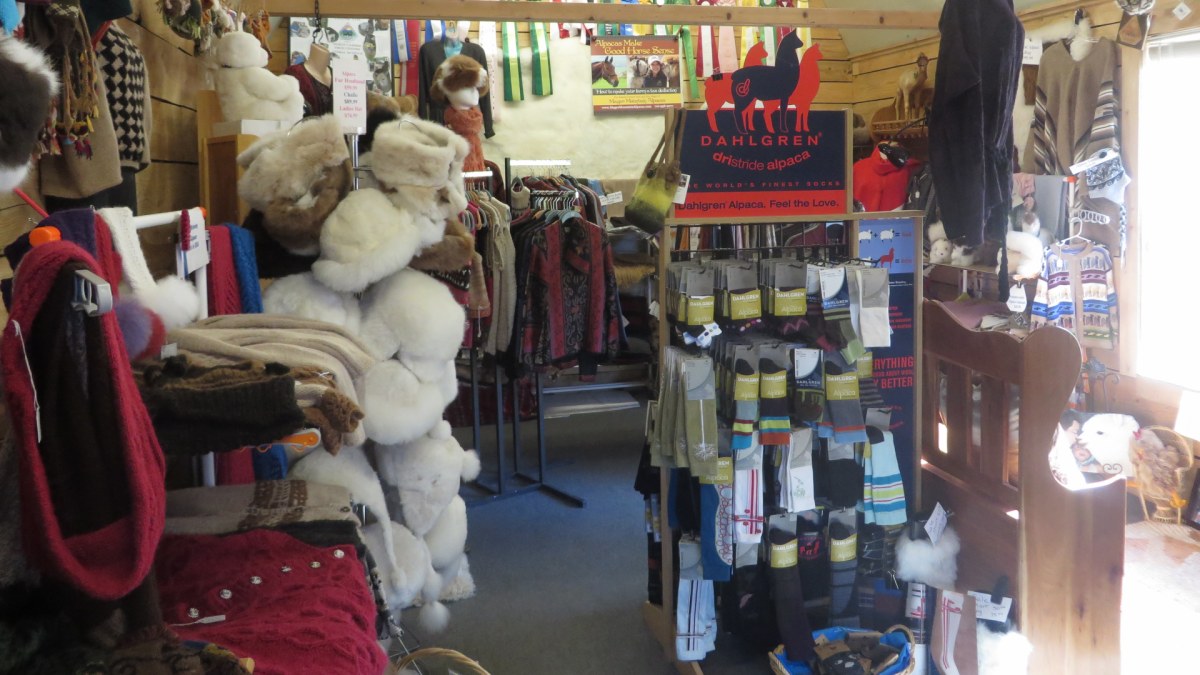 Nestled on a hillside in the Enchanted countryside of Western New York, you will find Mager Mountain Alpacas owned by Paul & Suzanne Mager. Their farm is conveniently located only 60 miles south of Buffalo and situated in the heart of ski country (where warm, lightweight, incredibly soft Alpaca clothing is appreciated).
They welcome visitors year-round on Fridays, Saturdays and Sundays from 10am to 5pm.  Summer is birthing time, so it's a great opportunity to see bably alpacas (crias) playing in the pasture.
Visitors, school groups, and families are welcome on Mondays-Thursdays by appointment.  Call 716-938-9077 or email info@MagerMountainAlpacas.com
Their alpacas are very people friendly and oftentimes posing for "selfies" and greeting visitors. Learn the history of alpacas, why people raise them, and have your questions answered. Then shop in the So Soft Gift Shop, stocked with a large variety of handmade and Peruvian Alpaca products, including; yarn, socks, fine apparel, teddy bears, rugs, blankets and much more.  They have some of the finest products and a wide variety of colors, sizes, and items!  After touching the Alpacas and products, you too will say "It's so soft."
Address
69 Mountain View Drive
Little Valley, NY 14755
United States