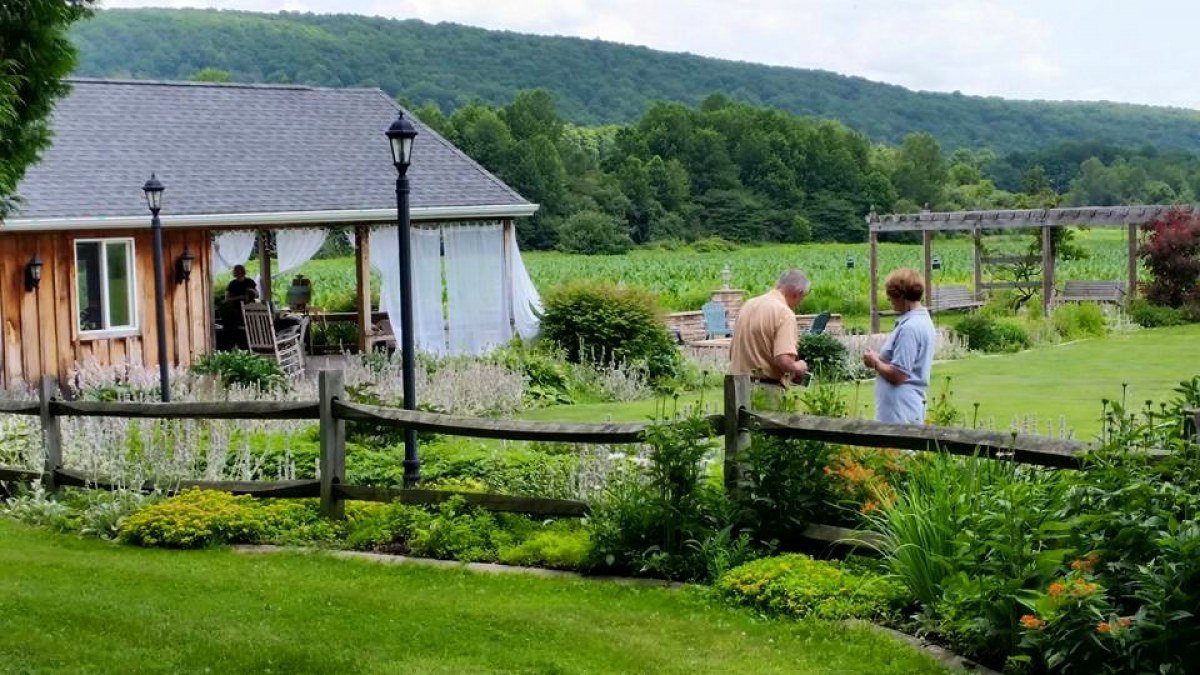 The Cherry Creek Inn is a blend of rustic country comfort, Victorian elegance, and modern convenience. The hosts seek to provide their guests with a carefree environment, while still allowing visitors to enjoy the conveniences of home. The Inn and grounds are supplied with WiFi, a television in the "Pub" area and a refrigerator stocked with a variety of refreshing beverages.
Sitting areas are scattered throughout the Inn and grounds, including a Parlor sitting area with a fireplace and plenty of comfortable sofas. The Inn also has a relaxing hot tub with seating for eight adults.
Both the Carriage House and Library can be used for meals, meetings, and activities for larger groups of people.
ADVANCED RESERVATIONS REQUIRED. 
Address
1022 West Road
Cherry Creek, NY 14723
United States