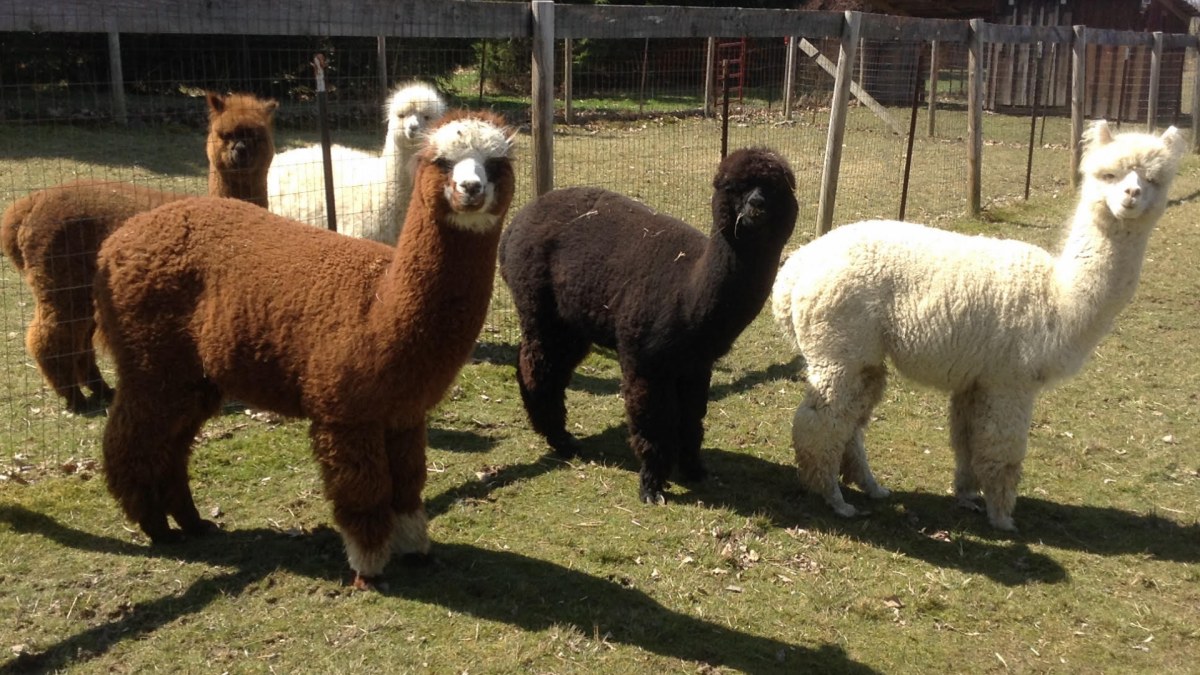 Visitors to Cardinal Acre Alpacas will be welcomed by alpacas. They are open by chance or by appointment. Visitors will receive a tout that includes a little "Alpaca 101," history of alpaca, their daily routine and are of course invited to browse the gift shop full of alpaca products.
The shop carries an interesting variety of alpaca wear and goods from the Andes, items that have been hand-knit from the farm alpaca's fleece, raw fleece, yarn from farm alpacas, hand-dyed yarn. There are socks, scarves, gloves, mittens, throws, hand-knit goods, rugs, stuffed animals, slippers, and hats.
If you're interested in learning more about crafting with alpaca yarn, Cardinal Acre Alpacas offer classes on needle-felting and dyeing yarn.
Alpacas are available for sale and breeding.
Call 716-307-4582 to schedule a tour! 
Become their Friend on Facebook.
Address
9759 Manley Hill Road
Little Valley, NY 14755
United States