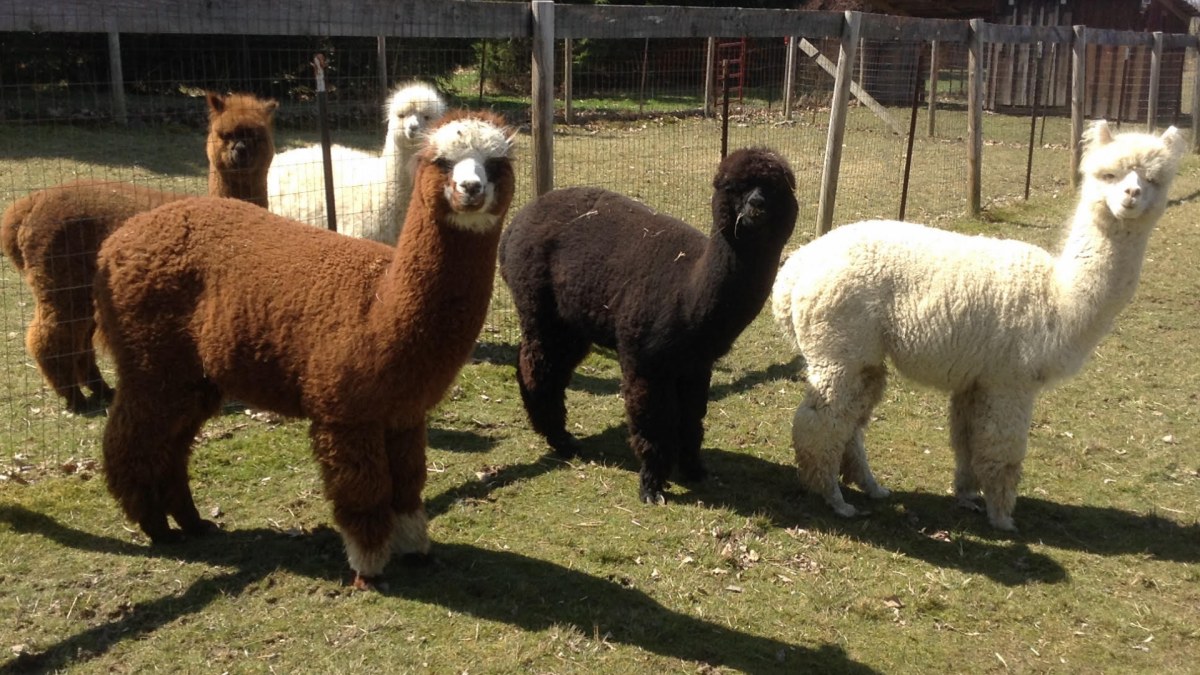 Cardinal Acre Alpacas offers Alpaca Farm visits daily; tours include basic information on alpacas--including their history, daily routine, and features of their fleece.
The shop carries an interesting variety of alpaca wear and goods from the Andes, items that have been hand-knit from the farm alpaca's fleece, raw fleece, yarn from farm alpacas, hand-dyed yarn
If you're interested in learning more about crafting with alpaca yarn, Cardinal Acre Alpacas offer classes on needle-felting and dyeing yarn.
Alpacas are availalbe for sale and breeding.
Call 716-307-4582 for hours or to schedule a tour! 
Become their Friend on Facebook.
Address
9759 Manley Hill Road
Little Valley, NY 14755
United States